Author Archives:
Dr. Bojana Beric-Stojsic
<!- mfunc search_box_nav ->
<!- /mfunc search_box_nav ->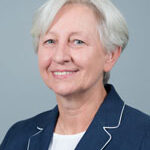 Dr. Bojana Beric-Stojsic has both degrees an MD and a PhD in Health Education. Though she's currently the Director of Fairleigh Dickinson University's Master of Public Health program online, she has spent the last 28 years teaching in universities and diving into her own research interests focusing on health promotion pedagogy and interprofessional education. However, Dr. Beric-Stojsic isn't one to keep her talents in the classroom. She has also served as President of the New Jersey Society for Public Health Education and has represented national and international professional associations (SOPHE & IUHPE) at the United Nations. Her work in public health is further fueled by a passion for social justice and global human rights.
Mental Health
There are many jobs within the Mental Health field and for those who enjoy the role of mentor, confidant and counselor, becoming a Mental Health Counselor can be very rewarding. Working with those suffering from mental health issues whether chronic or crisis related can be deeply fulfilling for those who have a pull to help […]
Continue Reading
---
Addiction
Addiction in society is global in scope and continues to grow with every passing year. From alcohol abuse, to pharmaceuticals, to illegal drug use, addiction and chemical dependency continues to be a problem that plagues our society. Fortunately, there is a path forward for society to cure this ill, that is to train and employ […]
Continue Reading
---
Human Services
Those in the health and human services professions work to provide just that: they strive to offer the best in health and related services to individuals in their local area, region, state or nation. Human services is helpful to everyone, but is especially targeted to those in our society who need extra help in one […]
Continue Reading
---
Healthcare Administration
Public health professionals focus on the health of individuals, families and communities. They do this by analyzing and developing healthcare programs with the goal of reaching as many people as possible. Health administration professionals work to administer, lead and manage healthcare systems, such as hospitals, hospital networks or large healthcare systems. These dedicated individuals work […]
Continue Reading
---