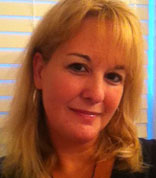 Jennifer Koebele
Jennifer Koebele has more than a decade of experience researching and writing on topics related to public health, higher education and technology. She's a former elementary school teacher with a master's degree in education.
Table of Contents
Introduction
Pre-professional work experience is a great transition step from college to career, especially in industries where experience is a virtual must-have for entry-level positions. Pre-professional opportunities help students obtain valuable industry- and job-specific knowledge and skills that pique employer interest.
Before choosing a pre-professional experience opportunity, it is important to understand the differences between the kinds of opportunities available to college students. Public health pre-professional opportunities fall into the following categories: Internships, Work-study, Study abroad, Volunteer and Peace Corps.
This guide will:
- Define the differences between these opportunities
- Discuss how to identify and land a position
- Address the process of transitioning to a career
- Provide expert advice and resources
Pre-Pro Opportunity Breakdown
Internships
Internships help students develop professional skills. They are often associated with the corporate workplace, but all industries offer programs that allow students to observe real-time operations and learn management styles on a personal level. Organizations typically offer internships during summer and winter breaks, or by the quarter or semester during the school year.
Students have the option to participate in paid (by the hour or in a lump sum stipend) and unpaid internships. Some colleges award credit for unpaid internship experiences. It's important to check with your school to find out if they award internship credit before you get started. Even if you don't receive college credit, the experience can still make a considerable difference during your post-graduation job search.
Public health internships allow students to gain experience in the public health sector, integrating public health theory with community-based practice. Students are able to expand their understanding of the role of health-related agencies, including: organization and policy issues, funding sources, research, administration and program activities. On-the-job training also introduces students to the responsibilities of planning, implementing, and administering policies.
Many major public health agencies offer internships. The following are a few examples of agencies and associations that have active internship programs:
American Public Health Association (APHA)
Centers for Disease Control and Prevention (CDC)
US Department of Health and Human Services (HHS)
American Red Cross
World Health Organization (WHO)
The Internship Application Process
Application
Students can obtain applications online at each organization's website. Most programs require the following:
Resume with cover letter
Writing sample
3 references
Unofficial transcript
Resume
An internship resume should highlight relevant skills and work experience. This is a chance to showcase your strengths, and make it clear why you are a good match for the program.
Attach a cover letter as an introduction.
Include relevant keywords in your resume, in case the organization scans them electronically.
Address your packet to the volunteer coordinator and mention that you will be calling to follow up.
Writing Sample
Writing samples ascertain whether applicants have the necessary verbal skills to participate in an internship. They should always be well-written, with a well-articulated thesis and a logical structure.
Follow the guidelines provided with your application.
Only submit original work.
Your sample should be relevant to the organization's mission.
Ask a professor or instructor to proofread your sample.
References
The individuals you ask to include as references should be able to speak positively about your dedication, such as employers, professors and high-profile industry members. Think carefully about the three people who can best describe your skills and qualities. Some programs require letters of reference while others ask for contact information instead.
Transcript
Internship applications often require an unofficial transcript. Official transcripts with a school seal are available from your school's registrar office. Unofficial transcripts are usually available for download through your school's career center or a related department.
Deadlines
Summer internships are very competitive. Students begin to apply for them 7-9 months in advance, although application deadlines vary. Government organizations tend to have the earliest deadlines because of the large number of applicants interested in the positions. Government organizations also need to leave time to complete background checks. More organizations are offering winter internships between semesters. There is less competition for internships that take place during the school year.
Interviews
If asked to come in for an interview, start preparing right away.
Find out who will be performing the interview so you can greet them by name
Plan to arrive to the interview approximately 15 minutes early. Dress professionally. Being well-groomed is a must
Exude confidence. Smile often and be ready to ask questions. You want to impress the interviewer with your accomplishments without appearing to brag, which can be a delicate balance
Resources
Work-Study
Work-study and cooperative education programs are part of a structured learning model that combines academic instruction with practical work experience. These opportunities give students a chance to actively participate in the workforce while they learn about the industry. Since employers prefer candidates with work experience, a work-study position helps job seekers stand out in a crowd of applicants.
Examples of post-secondary institutions with cooperative education programs:
Antioch College Cooperative Education Program (Yellow Springs, OH) Four12-week terms as paid full-time employees in local, national, and international settings, blending the world of work, theory, and practice.
Drexel University "The Ultimate Internship" Cooperative Education Program (Philadelphia, PA) "The Ultimate Internship" includes access to Internet-based job database to submit resumes and request interviews with hundreds of companies.
Northeastern University Cooperative Education and Career Development (Boston, MA) The largest co-op program in US. Involves 5,000 students and more than 2500 co-op employers around the globe. Partners with Boston Youth Fund, run by Boston Youth council and provides summer job and enrichment placement for the City of Boston.
Work-study also refers to the Federal Work Study (FWS) program, which provides part-time jobs on campus or at approved non-profit organizations to help students pay for the costs involved with post-secondary education. There are 3,400 participating colleges and universities in the FWS program, each of which had to apply to the U.S. Dept. of Education to be included. The FWS program encourages students to get involved with community service work and other work related to the student's course of study.
FWS is a need-based form of financial aid for undergraduate, vocational and graduate students. The student's school and employer pay up to 50 percent of wages, and the remainder is paid for with federal funds. The benefit of taking a work-study position is that it does not impact your financial aid eligibility, because the federal government does not count it as income.
Students can find public health work-study jobs at the following places:
College or university
Federal, state, or local public agency
Private nonprofit organization
Private for-profit organization
Wages depend on the student's established level of financial need, as well as the school's funding level. Undergraduates are paid on an hourly basis. Schools are required to make payments directly to the student at least once a month, unless the student arranges to use wages to pay for institutional charges (tuition, fees, room and board).
The first step in securing a public health work-study position is to apply for financial aid. Students must file a Free Application for Federal Student Aid (FAFSA), available at http://www.fafsa.ed.gov. It is the student's responsibility to make sure the institution they attend participates in the FWS program. It's important to apply early, because opportunities are filled on a first-come, first-served basis.
Opportunities are posted on job banks or at the school's financial aid office. Most positions require students to interview first to ensure the position is a good fit for everyone involved. Hiring is done at the employer's discretion.
Resources
Study Abroad
Public health majors can find global health opportunities through their post-secondary institution or directly through study abroad organizations that send volunteers all over the world. Students can become involved in a wide range of available experiences, including:
Assisting the elderly
Assisting at public hospitals
Teaching languages
Working in community clinics
Conducting nutrition classes
Implementing health programs
Supporting cancer patients
Study abroad opportunities in the summer months fill quickly, usually by the fall or early winter. Applications are available online at study abroad organization websites.
These experiences do come with costs, but fees often cover full-time tuition, housing and most meals. Students should look into federal and state financial aid options before signing up. Study abroad organizations also offer scholarships.
Resources
Volunteer Study Abroad Organizations
Volunteer Work
Many groups and organizations offer volunteer opportunities to raise awareness about their cause. Students usually decide to volunteer for two reasons: a strong desire to help out, and/or the need to meet volunteer requirements for graduation. Volunteering also helps students to stand out in job searches after graduation. A large number of scholarships require candidates to have some type of community service experience.
When you select a quality volunteer position, you receive valuable career experience while contributing to the health and well-being of the community you serve. You also have the chance to learn from professionals while building a professional network.
According to the Bureau of Labor Statistics (2013), individuals with higher levels of education, particularly college graduates, volunteered at higher rates than those with less education. Among men and women age 25 and over, 39.8 percent of those with college degrees volunteered, compared with 16.7 of men and women with a high school degree only.
The more flexible you are with your schedule, the easier it will be to find an opportunity. To find volunteer work in the public health sector:
Contact your city or county health department. They can help you find opportunities with local public health associations.
Contact national public health organizations. They can direct you to volunteer programs in your area.
Contact global health programs sponsored by American organizations who send public volunteers all over the world.
Resources
Peace Corps
The Peace Corps, an international volunteer program,has provided service work to improve the lives of people in communities around the world for over 50 years. Students learn new languages, gain leadership and international development experience while working alongside partners and friends in their host countries. (To date, the Peace Corps has worked in over 139 countries.) According to the Peace Corps, "Volunteers promote behavior and organizational change, including health systems planning and coordination by working with organizations and/or with ministries of health at the district, regional, and national levels."
Issues that concern the Peace Corps include:
Climate change
Food security
Gender equality and empowerment
The average time spent in a Peace Corps volunteer program is 27 months. Students are placed in over 70 countries. You can share your geographical preference, but the primary goal is to place volunteers where their skills and experience are needed most. The Peace Corps program pays travel expenses to and from your country of service.
Volunteers also receive a living allowance that enables them to live in a manner similar to the local people in their community. In addition, volunteers receive complete medical and dental care. When volunteers return home after a 27-month commitment, they are given a stipend to assist with the transition back home.
If you have Perkins, Stafford, direct and consolidation loans, you may defer payment during your service. Volunteers with Perkins loans are eligible for a 15 percent cancellation of their outstanding balance for each year of Peace Corps service. Contact your lender for information about your situation.
The Peace Corps accepts applications on a rolling basis. It takes two to three weeks to hear from a recruiter after completing your application. The entire application process takes nine months, so the organization encourages applicants to begin the process 9-12 months prior to when they want to start their service.
In addition to being at least 18 years of age and a US citizen, applicants must meet minimum education and experience qualifications. To increase your chances of being accepted, get relevant experience as you move through the application process. The Peace Corps recommends building the following skillsets to make your application stand out.
Agriculture Economics with or without a foreign language
Forestry with French
Environment with Spanish
Agriculture with Spanish or French
TEFL/TESL with classroom teaching
Teaching credential (BA/BS)
You can also call 855-855-1961 to speak with a recruiter about how to strengthen your application.
Peace Corps Resources
Top Careers in Public Health
The public health sector is one of the most diverse career fields available. You can pursue a career in public health with a wide range of interests, talents and skills. Public health jobs are found in:
Professional organizations
Colleges and universities
Insurance companies
Hospitals
Pharmaceutical companies
Government (Local, county, state and federal)
Health agencies
Non-profit organizations
The US Department of Labor publishes the Occupational Outlook Handbook for details that include:
Six Public Health Careers