Meet the Expert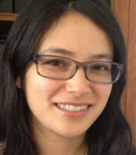 Sarah J. Vincent, MPH
Sarah Vincent holds a MPH in Health Policy and Management from Columbia University Mailman School of Public Health. She has several years experience in hospital administration at a premier healthcare institution in New York City. There she was involved in program development, implementation and evaluation, and operations management.
A master's degree in public health, or MPH, offers a wide range of options for students interested in advanced study. In addition to a general master's degree program in public health, many colleges and universities allow students to blend their MPH with other specialties, such as a master's in business administration (MBA) or a master's of science in nursing (MSN). Which type of MPH degree meshes with your academic and professional interests?
| Career Goal | MPH | MPH/MBA | MPH/MD | MPH/JD | MPH/MSN | MPH/MSW |
| --- | --- | --- | --- | --- | --- | --- |
| To combine a medical career with a focus on public health. | | | × | | | |
| To make an impact on public health through the financing and management of specific programs. | | × | | | | |
| To affect public policy and ethics in public health. | | | | × | | |
| To make an impact on how nursing services are delivered in different settings. | | | | | × | |
| To plan, implement, and evaluate service programs in various communities. | | | | | | × |
| To affect public health in general through research and policy. | × | | | | | |
A master's in public health is just one area of focus for those interested in affecting public health and policy. Depending on what your career aspirations are, you might want to pursue a dual degree or specialty.
MPH – GENERAL
A general master's in public health prepares students to become leaders in public health administration and address health problems-both locally and globally-using advanced methodologies and the latest research. Many students pursuing an MPH are industry professionals with several years of work experience and are looking to transition into leadership roles or other fields. An MPH generally takes two to three years to complete, but some universities offer a fast-track option for faster completion. A capstone or research project often completes the program, allowing students to focus on their own professional goals and personal interests.
TYPICAL COURSES
Statistical Reasoning in Public Health
Environmental Health
Principles of Epidemiology
MPH/MBA
An MPH combined with a master's in business administration allows students to integrate the philosophies, functions and competencies of public health and business. Students look at cost-saving measures that target public health and learn about population-based health, finance management and strategic planning. Many programs are full time and can be completed in about two years.
TYPICAL COURSES
Accounting & Financial Reporting
Leadership Ethics Seminar
Managed Care & Health Insurance
MPH/MD
Medical students in their final years of coursework may also pursue a dual-degree in public health. These students take a leave of absence from their medical training to complete the MPH. Many universities will accept two years of medical training for the two years of experience required for entrance into the MPH program.
TYPICAL COURSES
Pre-doctoral Clinical Research Training
Occupational Safety and Health Management
Public Health Practice
MPH/JD
Students interested in the politics, ethics, and legal ramifications in public health can earn a Juris Doctor degree with a master's in public health. This is typically a full-time program and it takes about four years to complete the requirements for both degrees. Students spend their first year in the program studying the public health requirements and spend the remaining time earning a JD degree.
TYPICAL COURSES
Public Health and the Law
Ethics in Public Health
Pharmaceuticals Management for Under-Served Populations
MPH/MSN
A master's in public health/master's of science in nursing is perfect for nurses wanting to explore interests in public health in an effort to improve delivery of nursing services. In a full-time capacity, programs range from 18 months to just over two years, depending on whether the student pursues an Nurse Practitioner (NP) or Public Health Nurse (PHN) license. Core classes focus on general public health subjects and students can choose from several electives to fit their interests and career goals.
TYPICAL COURSES
Strategic Leadership Principles and Tools for Health System Transformation in Developing Countries
Problem Solving in Public Health
Evolution of Infectious Disease
MPH/MSW
A combined public health and social work master's degree gives students the background knowledge and skills necessary to become leaders in health-related agencies. Upon graduation, students will have the ability to plan, implement and evaluate social service programs and be effective members of the social work community.
TYPICAL COURSES
Social Welfare and Social Policy
Human Behavior and the Social Environm
Public Health Biology
Attending an accredited school for your MPH can be just as important as earning the degree itself. Accredited programs are reviewed by experts in the field and ensure that the program is held to the highest standards possible so that graduates are prepared to work in that specialized field. Be sure to research if your university and public health program are accredited by an accrediting body, such as the Council on Education for Public Health (CEPH).
WHY ACCREDITATION MATTERS
Accreditation is the process through which colleges and universities prove their worth as educational institutions. An accredited school is one that has voluntarily submitted itself to lengthy peer review processes, thus demonstrating itself to be committed to educational excellence. Choosing an accredited MPH program is important because it tells employers that you attended an institution which was reviewed officially by a third party and approved. It's proof that your degree matters.
Accreditation typically comes in two forms: institutional and programmatic. Institutional accreditation – which happens both at the national level and regionally – is the vetting of a college or university's entire catalog. Everything about the school is considered including the quality of education offered and the effectiveness of the school's administration and leadership. This type of accreditation is essential to the reputation of universities and the degrees they offer, but it does not speak directly to the quality of any one of the school's programs.
Programmatic accreditation – also called specialized or professional accreditation – is much more narrow. It focuses on specific programs, departments, or subsections of colleges and universities which already hold institutional accreditation. For example, entire institutions may be accredited by a national accreditation agency, but specific programs like engineering or nursing may also be accredited by agencies specific to those fields of study.
ACCREDITATION FOR PUBLIC HEALTH PROGRAMS
The Council on Education for Public Health (CEPH) is a programmatic accreditation organization which reviews and approves public health education programs throughout the country. It is the most respected accrediting agency for public health programs in the country. The Council's stated goal is "to enhance health in human populations through organized community effort," which in intends to accomplish through these objectives:
The Council on Education for Public Health (CEPH) is a programmatic accreditation organization which reviews and approves public health education programs throughout the country. It is the most respected accrediting agency for public health programs in the country. The Council's stated goal is "to enhance health in human populations through organized community effort, " which in intends to accomplish through these objectives:
To promote quality in public health education through a continuing process of self-evaluation by the schools and programs that seek accreditation.
To assure the public that institutions offering graduate instruction in public health have been evaluated and judged to meet standards essential for the conduct of such educational programs.
To encourage – through periodic review, consultation, research, publications, and other means – improvements in the quality of education for public health.
The Council has two corporate partners – the American Public Health Association (APHA) and the Association of Schools and Programs of Public Health (ASPPH) – both of which support the Council's efforts and echo its desire to further public health education.
THE ACCREDITATION PROCESS
While some differences exist between types of accreditors and the programs and institutions they review, most use the same basic accreditation process. The CEPH uses a ten-step process, beginning with the program requesting evaluation by CEPH and conducting an internal review. These first steps emphasize self-evaluation – both strengths and weaknesses – and demonstrates the programs desire to be validated.
Next, a period of external review occurs. In programmatic accreditation, the reviewers are most often professionals and academics who work in and are closely tied to the program's area of study. The reviewers conduct their own research into the program and also receive input from the general public. The reviewers produce a thorough report which the program or institution has a chance to comment on before it is sent to the accreditation agency.
The agency then makes its decision whether or not to grant accreditation. If it is granted, then the program holds the agency's approval for up to five years. During that time the program is subject to ongoing review. When the accreditation period ends, the program must complete the entire process again. This cyclical nature of accreditation encourages constant improvement by the program, which greatly benefits students.
Earning an online master's in public health is an ideal format for students who are unable to leave their full-time jobs. Students can "attend" online classes at their convenience, from home or overseas. Assignments are generally research-based and submitted via email, Blackboard, or a similar method online. Classes are flexible and abundant, with students often having the same wide range of course offerings as they would at a traditional campus-based school.
Many programs offer the majority of coursework online. However, students connect with their peers and professors in short, intensive courses offered in one- to three-week segments for classes that are not suitable for an online format. In an accredited program, online students are held to the same rigorous standards as their brick-and-mortar counterparts.
High-level degree programs often begin with an on-campus orientation and other on-campus requirements spread out over the course of the entire program. By necessity, many master's in public health programs are hybrid with about 20 percent of the program completed on campus. Ideal candidates for an online master's in public health include those who are motivated and are self-starters.
I'd like to earn a dual degree. Can I take all my classes online?
Dual-degree programs often cross over from one specialized school to another at an accredited university. For example, students wanting to earn a master's in public health and a Juris Doctor must take coursework at a school of law. Check with your accredited university to find out the program requirements for the specific dual degree you seek.
Can I finish my online master's degree in the same amount of time as a traditional degree?
Online programs are often designed for the working professional, someone who can only attend school on a part-time basis. Because of this, some online programs are only offered as part-time. Check with a school or program advisor for specific details; some schools may have the schedule you're looking for.
Is an online master's in public health reputable?
Accredited programs are highly reputable, whether they are online or traditional. Check with your university and program administrator to ensure that the school and program you're interested in are accredited by the Association of Specialized and Professional Accreditors.
What types of jobs are available for graduates of an accredited master's in public health program?
A wide variety of jobs are available for graduates with a master's in public health. Biostatistician, epidemiologist, environmental health specialist, public health lobbyist and health policy manager are just a few of the jobs available in this growing field.
Paying for an advanced degree can be a challenge, but with the many scholarship opportunities available, it's certainly not impossible. A scholarship offers students funds to pay for college without requiring them to pay anything back. Another advantage is that recipients often make valuable connections with the funding institution, connections that might benefit the student in a future career. Below are some examples of potential scholarship opportunities for public health students:
Richard A. Herbert Memorial Scholarship – Graduate students are awarded this scholarship based on academic and/or research performance. Students are selected by the American Water Resources Association's Student Activities Committee.
Udall Scholarship – Students with an interest in environmental policy, engineering, science, education, health or other related fields are eligible for this scholarship.
Albert W. Dent Graduate Student Scholarship – Minority students in their final year of full-time health care management study are eligible for this award.
Foster G. McGaw Graduate Student Scholarship – Established in honor of Foster G. McGaw, the founder of the American Hospital Supply Corporation, this scholarship gives financial support to students in health care management graduate programs. Students must be in their final year of a graduate program. Preference is given to student associates of ACHE.
Andrea M. Rossiter, FACMPE Scholarship – This scholarship is for students enrolled in an undergraduate or graduate program relevant to medical practice management.
Harry J. Harwick Scholarship – Sponsored by the American College of Medical Practice Executives, students in a graduate program accredited by the Commission on Accreditation of Healthcare Management Education are eligible for this award.
Association on American Indian Affairs – The AAIA offers Florence Young Memorial Scholarships to students pursuing a master's degree in public health.
Richard J. Stull Student Essay Competition in Healthcare Management – The Richard J. Stull Student Essay Competition was named in honor of its namesake, ACHE president from 1965-1978. It is designed for future leaders in health care management to describe important issues and developments in their profession.
Professional associations are a great way for students to network and gain valuable real-life experience in their chosen profession. Students who get involved connect with working professionals who can help guide graduates through the beginning of their career or help them advance to the next level. Many professional associations have student chapters or student membership levels. Take a look at some the professional associations within the field of public health:
Institute of Medicine of the National Academies – Established in 1970, the IOM is the health arm of the National Academy of Sciences. It is an independent, non-profit organization that works outside of the government to provide unbiased advice to decision-makers and the public.
American Water Resources Association – This non-profit professional association is dedicated to the advancement of men and women in water resources management, research and education.
Association for Professionals in Infection Control and Epidemiology – A leading professional association for infection preventionists, the APIC's mission is to create a safer world through the prevention of infection.
National Association of State Public Health Veterinarians – The NASPHV helps to direct and develop public health procedures involving zoonotic disease in the U.S. and its surrounding areas.
Association of State and Territorial Health Officials – This national non-profit organization represents public health agencies in the U.S., the U.S. territories, and the District of Columbia, along with the more than 100,000 public health professionals employed at these agencies.
Commissioned Officers Association of the USPHS Inc. – The COA protects the interests of the Commissioned Corps officers of the U.S. Public Health Service.
World Federation of Public Health Association – This international, nongovernmental organization brings together public health professionals who what to help safeguard and promote the public's health through professional exchange, collaboration and action.
Association for Prevention Teaching and Research – The APTR is a professional organization for professionals and institutions looking to advance the education of physicians and other health professionals in prevention and population health.
SCHOOL NAME
CITY, STATE
STUDENT POPULATION
SCHOOL TYPE
TUITION
PROGRAM TYPE
PROGRAMS
University of Phoenix-Online Campus
Phoenix, AZ
307,871
Private, 4-year
$9,216
Campus

View Programs

+

Sport and Fitness Administration/Management
Health Information/Medical Records Technology/Technician

Hospital and Health Care Facilities Administration/Management
Health Information/Medical Records Administration/Administrator
Long Term Care Administration/Management

Health Teacher Education
Health/Health Care Administration/Management
Nursing Education

Health/Health Care Administration/Management

Ashford University
Clinton, IA
74,596
Private, 4-year
$9,648
Campus

View Programs

+

Sport and Fitness Administration/Management
Health and Wellness- General
Health/Health Care Administration/Management

Health/Health Care Administration/Management

Arizona State University
Tempe, AZ
72,254
Public, 4-year
$9,208
Campus

View Programs

+

Foods Nutrition and Wellness Studies- General
Conservation Biology
Kinesiology and Exercise Science
Health and Physical Education/Fitness- Other
Public Policy Analysis- General
Health Professions and Related Clinical Sciences- Other

Foods Nutrition and Wellness Studies- General
Health and Physical Education/Fitness- Other
Public Policy Analysis- General
Health/Health Care Administration/Management
Health Professions and Related Clinical Sciences- Other

Education Policy Analysis
Health and Physical Education/Fitness- Other

Liberty University
Lynchburg, VA
64,096
Private, 4-year
$18,562
Both

View Programs

+

Sport and Fitness Administration/Management
Kinesiology and Exercise Science
Public Health Education and Promotion

Sport and Fitness Administration/Management

Master of Public Health - Health Promotion
Master of Public Health - Nutrition

University of Central Florida
Orlando, FL
58,465
Public, 4-year
$4,426
Campus

View Programs

+

Health/Health Care Administration/Management
Health Information/Medical Records Administration/Administrator

Conservation Biology
Sport and Fitness Administration/Management
Health Information/Medical Records Administration/Administrator

Ohio State University-Main Campus
Columbus, OH
56,867
Public, 4-year
$9,168
Campus

View Programs

+

Human Nutrition
Sport and Fitness Administration/Management
Kinesiology and Exercise Science
Health Information/Medical Records Administration/Administrator
Dietetics/Dietitian

Human Nutrition
Ecology
Hospital and Health Care Facilities Administration/Management
Health Professions and Related Clinical Sciences- Other

Human Nutrition
Ecology
Health Professions and Related Clinical Sciences- Other

Kaplan University-Davenport Campus
Davenport, IA
56,606
Private, 4-year
$13,365
Campus

View Programs

+
University of Minnesota-Twin Cities
Minneapolis, MN
52,557
Public, 4-year
$12,060
Both

View Programs

+

Ecology
Sport and Fitness Administration/Management
Kinesiology and Exercise Science

Ecology
Conservation Biology
Epidemiology
Kinesiology and Exercise Science
Public Policy Analysis- General
Health/Health Care Administration/Management
Health and Medical Administrative Services- Other
Public Health Education and Promotion
Health Professions and Related Clinical Sciences- Other

Health and Medical Administrative Services- Other
Kinesiology and Exercise Science
Epidemiology
Conservation Biology
Ecology

Master of Public Health in Maternal and Child Health
Master of Public Health in Public Health Practice (Hybrid)

Doctor of Nursing Practice in Public Health Nursing